About Italy
Italy enjoys a temperate climate most of the year, with June, July and August being the warmest months. Popular tourist spots can get very busy and crowded during the European summer, but the sun is shining and the weather is hot so it's still a great time to go.
April – May and September – October (while not as hot) offer great conditions for travel, with milder temperatures and fewer crowds at the sights and beaches.
It can get quite cold in the winter months, especially in the north, with cities like Milan, Turin and Venice often seeing snow, fog and rain in December and January. This weather is perfect for those wanting a skiing vacation or to experience a white Christmas in one of the most beautiful places in the world. Major coastal tourist spots like the Amalfi Coast and Cinque Terre all but close (except to locals) during winter and are truly best seen in the warmer months.

At a Glance
Capital city
Rome (population 3.8 million)
Population
61 million
Language
Italian
Currency
EUR
Time zone
(GMT+01:00) Amsterdam, Berlin, Bern, Rome, Stockholm, Vienna
Electricity
Type C (European 2-pin)
Type F (German 2-pin, side clip earth)
Type L (Italian 3-pin)
Dialing code
+39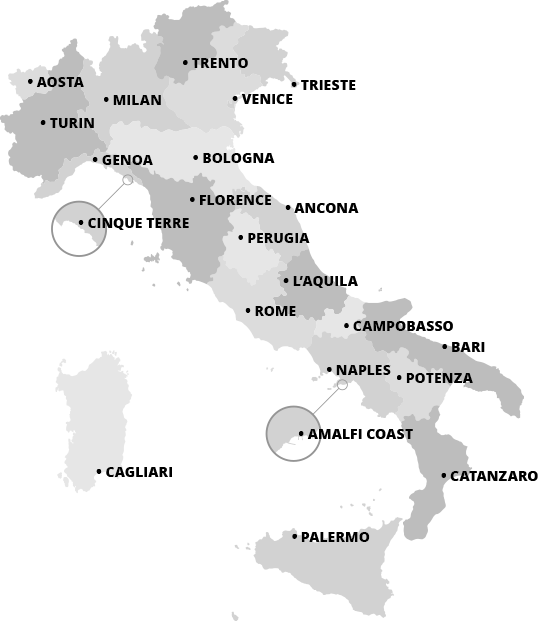 About Avanti Italy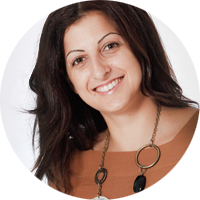 Emily Tassone, Director and founder of Avanti Italy was born in Mildura, Australia to Italian parents. After completing courses in Tourism and Event Management, working in the tourism industry for many years in Australia and travelling to Italy several times, Emily decided to combine her skills and passion for all things Italian and hence Avanti Italy was established.
As a travel designer that specialises only in Italy, Emily takes the time to research accommodation, experiences and concierge services through her personal contacts and providers to create a trip of a lifetime for her guests.
Married to a wonderful Italian man from Pompei, and is now splitting her time between living on the Amalfi Coast, Italy and Adelaide, Australia.  This has enabled Emily to experience what she offers to her clients first-hand and offer on-ground support (Emily is also fluent in Italian) while building on her local contacts and knowledge.
Benefits of booking with Avanti Italy
• We will secure every detail of your trip with an all-encompassing service that includes sourcing and booking your ideal accommodation in Italy with your interests and travel style in mind.
• We provide fluent bilingual English and Italian speaking consultants throughout the trip and on-the-ground 24-hour assistance and support for our travelers.
• We offer a wide selection of accommodation from luxury villas, hotels and apartments to clients, and provide exclusive concierge services and experiences such as cooking classes, outdoor/sporting activities such as hot-air balloon just to name a few.